Why CIOs should become chief integration officers in 2015
20 March 2015
Computer weekly article reports "Chief information officers should become chief integration officers if they want to stay relevant in 2015."... read the article and tell us what you think...
CIOs have the opportunity to be the driving force for strategic projects, as companies invest in digital, analytic and cloud technologies across their organisations.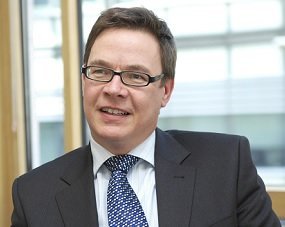 But IT leaders risk being relegated to a "care and feeding" role if they do not take the initiative, according to business advisory firm Deloitte.
CIOs are uniquely positioned to balance the potential of emerging technologies with the complexity and risks they incur, said David Tansley, technology partner at Deloitte.
"We need to recognise the CIO as the linchpin, capable of understanding the complex information flows, from business to customers, consumers and suppliers," he said in an interview with Computer Weekly.
To remain relevant, CIOs need to put their company's own internal technology in order and reposition their own roles to focus less on technology management, and more on business strategy.
By acting as chief integration officers, CIOs can serve as the glue linking initiatives across the business together, rather than risk being marginalised

David Tansley, Deloitte
"We think CIOs are under siege. Unfairly, the CIO is often seen more as cost centre than an agent of change, and an impediment to innovation, but we think the CIO role is critical for businesses," said Tansley.
By acting as chief integration officers, CIOs can serve as the glue linking initiatives across the business together, rather than risk being marginalised, Deloitte argues in a research study.
Tackling legacy systems
The starting point for most CIOs this year will be to tackle their outdated IT systems.
Many company systems are decades old and have been kept going because they continue to perform a critical role, Deloitte reveals in its Tech Trends 2015 report.
But old technology is becoming increasingly difficult to maintain, as companies invest more in new customer-facing IT systems, that often require difficult integration work.
"CIOs can no longer afford to put off that legacy issue. There are years' worth of spaghetti to unravel," said Tansley.
Companies are adopting a range of strategies to upgrade their creaking IT systems, from big bang transformation projects to incremental improvements tagged on to existing IT projects.
Deloitte Tech Trends 2015
But in some cases companies are making a conscious decision to keep their legacy systems as they are.
That means taking steps to retain people with the skills needed to run those systems, introducing change freezes and banning any IT work that might affect the stability of legacy systems.
"That is more positive than doing nothing," said Tansley. "Look at the feasibility of replacing, remediating and revitalising legacy systems and take positive action. You can't ignore it," he said.
APIs for data sharing
Application programming interfaces (APIs) will prove to be one of the most critical tools for CIOs in 2015, Tansley predicted.
APIs – programming interfaces that allow businesses to share data – are no longer simply a development technique, but have now become a board room issue, as companies look to generate more value from their data.
CIOs have the opportunity to develop APIs that will allow companies to share data with their suppliers, customers and business partners in innovative ways.
Deloitte's tips for IT leaders
Work like a venture capitalist – adopt a portfolio management approach to IT projects, look at risks and ROI of each project.
Provide visibility into the IT balance sheet – be open about costs, allocation of resources, returns, risks and dependencies and to show how they align to strategic priorities.
Organise assets to address business priorities – establish credibility by maintaining core operations and infrastructure.
Focus on flexibility, speed and agility – businesses need CIOs to be more agile in generating ideas, planning, delivering and managing IT. CIOs should direct a portion of their budget to funding to higher risk innovative projects.
Build a culture that encourages failure – the organisation needs support from the CIO to try innovative projects, fail quickly, and learn from them.
Collaborate to solve tough business problems – tap into relationships with vendors, and partners. Also consider non-traditional forms of collaboration start-ups, venture capital firms and academia.
Serve as the connective tissue to all things technology – CIOs acting as chief integration officers can serve as the glue linking initiatives across the business together.
Source: Deloitte
"Any business in any sector is unlikely to thrive unless it is part of a common ecosystem with different ways of interacting with suppliers and customers. That requires companies to find new ways of exploiting data in their systems," said Tansley.
According to Deloitte, a wide range of industries, including finance, media, telecommunications, travel, tourism and government departments, are now embracing APIs to share data.
The number of publicly available APIs has doubled over the past 18 months, with more than 10,000 published to date.
The internet of things
The demand for APIs will grow as the internet of things – internet-connected sensors – begins to affect businesses.
According to Deloitte, an estimated 11 billion sensors are already deployed in production lines, vehicles, containers, offices and homes, which could be linked to the internet to develop innovative applications.
"CIOs should be looking at opportunities to interact computing power with embedded devices in a far more intelligent, interactive way, that enables businesses to do new things," said Tansley.
For example, in the future it may be possible to track someone's car using number plate recognition, combine that with location information from their mobile phone, and infer that they are going to be late for their flight – information that could be passed on to the airline.
Mind the skills gap
One of the biggest challenges facing CIOs this year will to find and retain the skilled IT professionals to drive innovation and manage the introduction of emerging technologies.
Scarcity of talent is significant concern across many industries, Deloitte argues, with some organisations facing skills gaps on multiple fronts.
Over time, artificial intelligence will replace many professional jobs, and as a result, coders, architects and software engineers will become more important, and employees with deep knowledge of the working of the organisation will become critical.
"The winning organisations will have access to the best talent – that is absolutely key. We not only need skilled developers, but creative people and design people who understand how to interact with customers," he said.
SOURCE: ComputerWeekly.com