Moving to the Oracle CX Cloud for greater business agility
26 November 2015
Boxfusion will be presenting alongside Panasonic Computer Products Europe at this year's UKOUG Apps15. The session will focus on how they have transitioned to a coexistence model using Siebel and the Oracle CX suite and the benefits they are seeing. This blog aims to give you a sneak peek of what they will discuss and the highlights of their work with Panasonic.
Background
Panasonic have been working with Siebel for many years, and historically it managed their whole sales, marketing, customer service and factory repairs processes. However, they started looking at moving to the CX Cloud, with a coexistence model, in 2013 in order to implement an improved user experience for their sales and telemarketing users, offering closed-loop sales reporting, increased lead velocity and addressing the need for mobile working which they did not have with their existing application architecture.
Boxfusion were a great fit for this transformational programme as a result of our longstanding work with the Siebel product, allied to our expertise with the entire suite of Oracle Cloud CX applications. The first step was to implement an integrated Sales Cloud and Marketing Cloud solution, with the historic investment in Siebel maintained for Service functionality. Siebel, Sales Cloud and Marketing Cloud were integrated together to enable closed-loop ROI reporting and visibility of master and transactional data across the three pillars.
Main benefits – so far!
It has now been 18 months since the initial elements of the CX platform were put in place alongside Siebel. Oracle Marketing Cloud adoption by the European marketing teams was the first step.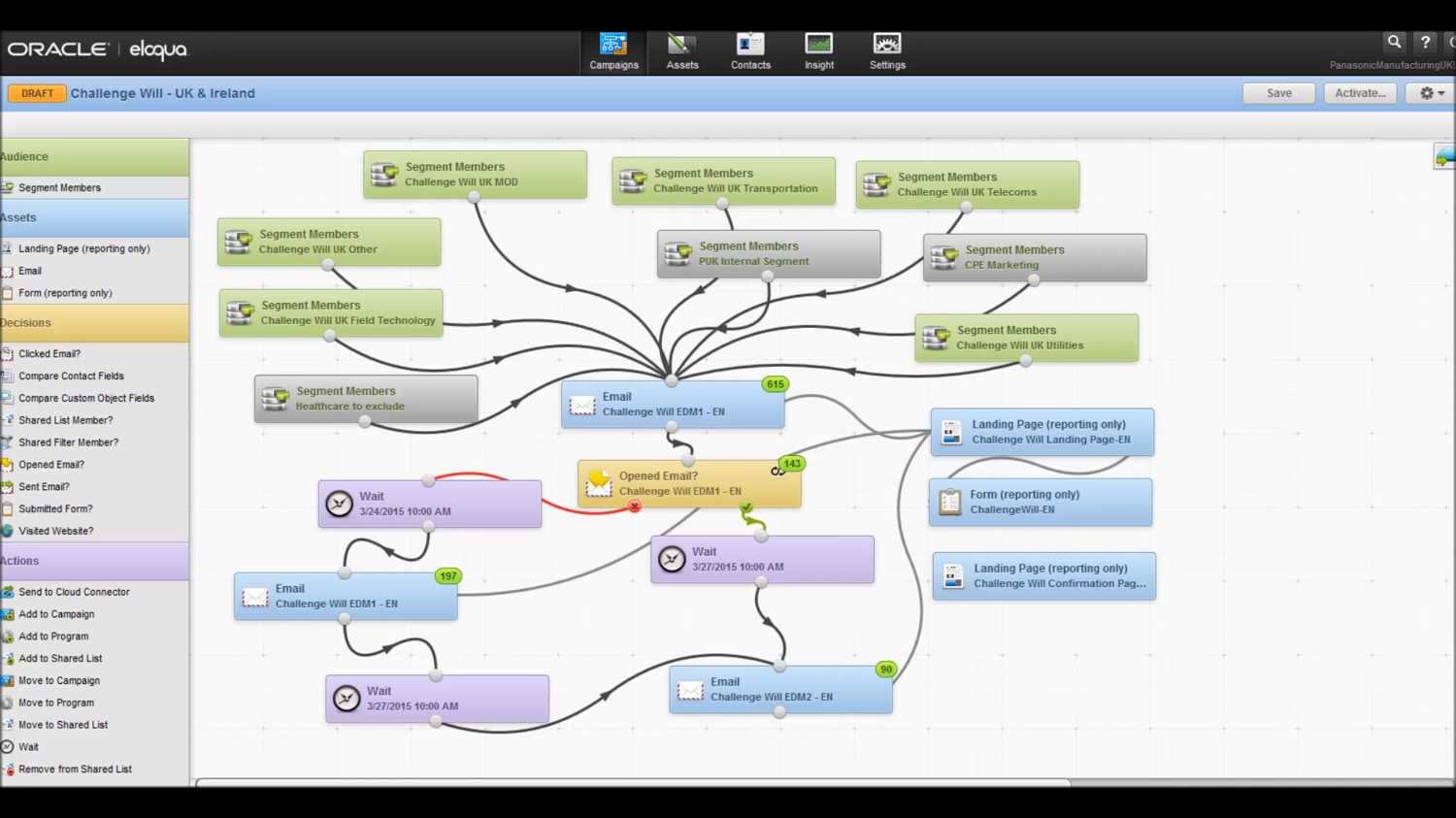 Fig 1. – Oracle Marketing Cloud (Eloqua) – example campaign canvas
Since then, the sales teams have successfully migrated from Siebel onto the Oracle Sales Cloud platform, receiving their leads from Marketing Cloud and taking them through the sales cycle in Sales Cloud.
Panasonic have already seen a number of significant benefits to their business which they will discuss in detail at the upcoming UKOUG Apps15 session, and these include:
Faster and better leads: With Marketing Cloud and Sales Cloud working together, marketing leads get to the sales team far quicker than with the previous fragmented process; increasing the chance of closing deals
The pipeline at a glance: Improved visibility of pipeline and sales performance for Sales Managers
Integrated sales and marketing: Sales and marketing now work closer together meaning less duplicated data and a better understanding of the marketing and sales activities that go into getting a lead
Qualified leads: The sales team receives more relevant leads which increasing the sales conversion rates.
The ongoing journey
The journey is not complete however, and they will be discussing their customer's continuing transition to a best-in-class platform for CX. Together, they are most of the way through an Oracle Service Cloud implementation project, which will see Service Cloud taking on Customer Service functionality, while Siebel retains responsibility for the Factory Repairs side of the business.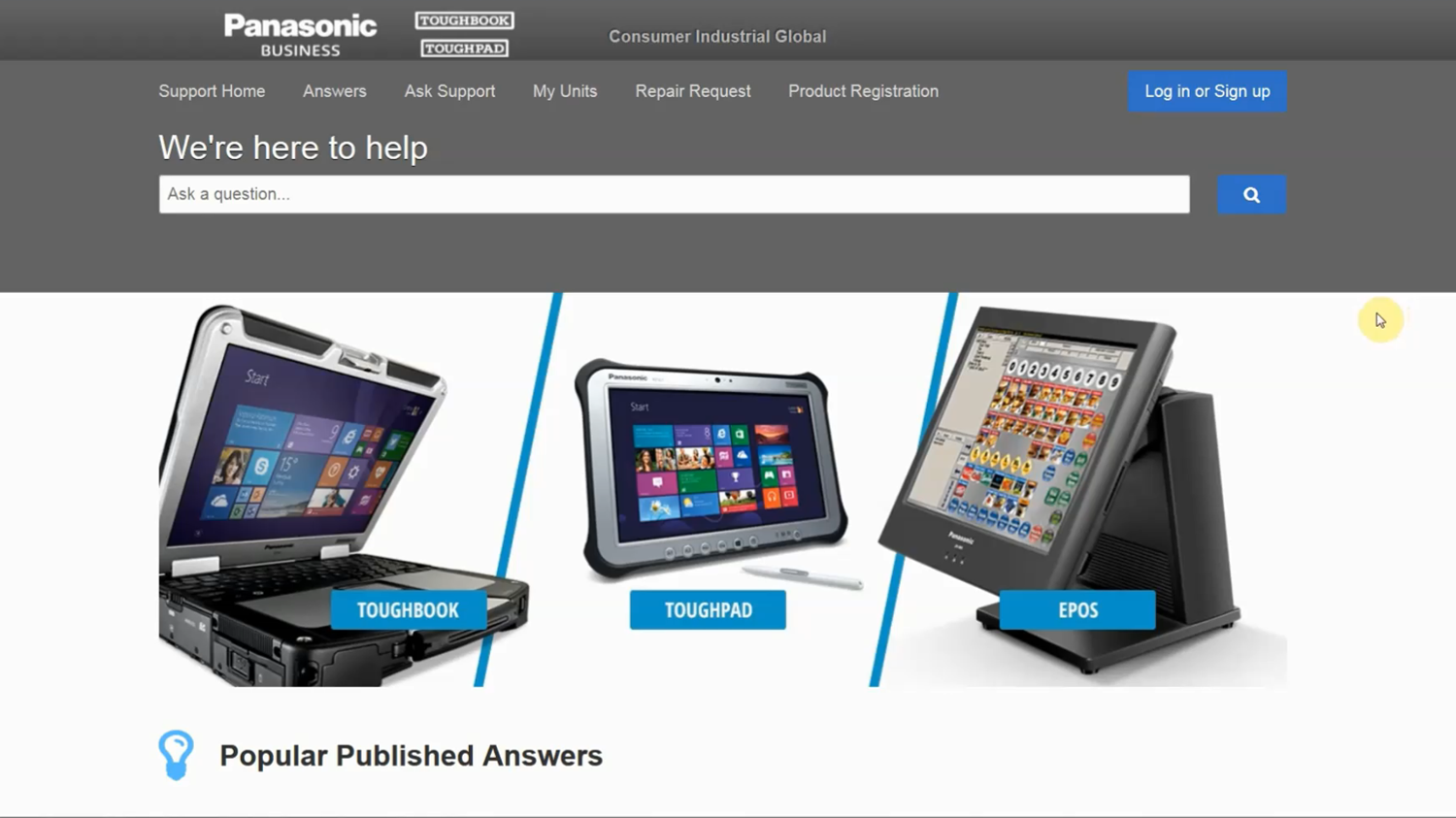 Fig 2. – Service Cloud Customer Portal
The start of 2016 will mark the implementation of Oracle CPQ Cloud will revolutionise the way that the sales teams generate customer quotations.
Their session at Apps15 will include a demonstration of Panasonic's internal CX Cloud process, taking a lead through the Marketing Cloud and Sales Cloud process lifecycle, as well as looking at how Service Cloud fits into the architecture. You will be able to see everything they have talked about above in action as well as ask their experts any questions specific to your business. They will also talk further about the benefits seen with the programme and how you could reap similar benefits.
Provided by Boxfusion Consulting
Make sure you don't miss out on this vital session plus much more at Apps15.